New products boost sales for GSK in 2015
Led by treatments for HIV, respiratory illnesses and meningitis vaccines
Andrew Witty: 'Significant opportunities for new R&D portfolio
GlaxoSmithKline made 'substantial progress' to accelerate new product sales growth, integrate new businesses in vaccines and consumer healthcare and restructure its global pharmaceuticals business in 2015, said Chief Executive Sir Andrew Witty as the firm reported its results for 2015.
Witty added that this progress means the Group is 'well positioned to return to core earnings growth in 2016'.
Group sales grew 6% on a reported basis to £23.9bn, with pharmaceuticals down 7%, vaccines up 19% and consumer healthcare up 44%, reflecting the impact of the Novartis transaction in March 2015.
The decline in pharmaceutical sales primarily reflected the sale of the firm's oncology business to Novartis.
Adjusting for the impact of the sale, pro-forma turnover was down 1%, reflecting a 7% decline in respiratory sales and a 15% fall in sales of established products, such as Seretide/Advair, which were down approximately 30% from their peak in 2013, but this was offset by growth in new pharmaceutical products, the firm said.
We are well positioned to return to core earnings growth in 2016
New pharmaceutical product sales were £2bn in 2015 with Q4 sales of £682m demonstrating 'continued positive momentum', particularly in HIV products (Tivicay and Triumeq); respiratory products (Relvar/Breo, Anoro, Incruse) and meningitis vaccines (Menveo, Bexsero).
Other new products include Nucala, a new biologic treatment for severe asthma, launched at the end of 2015.
'We now expect sales of new products to meet our target of £6bn in annual revenues up to two years earlier than previously stated (2018 vs 2020),' said Witty.
GSK's integration and restructuring programme in on schedule, with the firm on track to deliver £3bn of annual cost savings by the end of 2017.
Total operating profit was £10.3bn compared with £3.6bn in 2014.
Witty said the firm sees 'significant opportunities' for its new R&D portfolio of ~40 assets, of which approximately 80% have the potential to be 'first in class'.
In 2016/2017, development milestones are expected for shingles vaccine Shingrix, sirukumab for rheumatoid arthritis, respiratory products ICS/LABA/LAMA, cabotegravir (HIV), daprodustat (anaemia) and the Men ABCWY vaccine.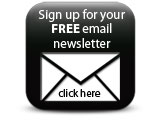 The firm also expects up to 20 Phase ll clinical trials to start for products in the immuno-inflammation, oncology, respiratory and infectious diseases areas.
Companies