NicOx appoints three commercial executives in the US
In preparation for the launch of ophthalmic product AdenoPlus
French biopharmaceutical firm NicOx has strengthened its US business operations with the appointment of three senior commercial executives at its US subsidiary, NicOx Inc. These follow the appointment of Jerry St Peter as executive vice president and general manager of the firm in March.
NicOx is building up its commercial organisation in the US and Europe following the recent in-licensing of AdenoPlus, a test for the detection of adenoviral conjunctivitis, which is already approved in the US and Europe.
The firm expects to launch the product in both markets later this year. It will be supplemented in the future by other diagnostic and therapeutic ophthalmic products that the company plans to acquire or in-license.
Jason Menzo has been appointed director of marketing for NicOx Inc. He will be responsible for leading the overall marketing strategy, including product positioning, branding, messaging and support for the sales team. Menzo has a 15-year track record in sales, marketing, training and operations.
In his most recent role, Menzo was senior brand manager for the PureVision portfolio of contact lenses at Bausch + Lomb. Previously, he was associate director of marketing at Inspire Pharmaceuticals, a US ophthalmic-focused company acquired by Merck & Co in May 2011.
Mark Puwal has been appointed national director of sales for the US division and will lead the new sales organisation in the US. Puwal has 19 years of pharmaceutical and medical device management and leadership experience in direct sales, sales management, commercial training and development, and managed markets. Before joining NicOx, he was regional sales director at Regenesis Biomedical. Prior to that, he was national sales director at Inspire Pharmaceuticals.
The third appointment in the US is Jason Werner as director of commercial development and strategic alliances, who will oversee the strategic planning and commercial development of current and future products.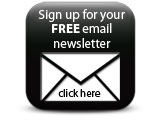 Werner brings more than 12 years of commercial strategy and global market development experience in life sciences and technology to the firm. In his most recent role at Wipro as industry principal, he led the Global Domain Consulting Practice in the Life Sciences Division, focused on commercial solutions. Prior to Wipro, Werner also worked at Inspire Pharmaceuticals, as associate director, Strategic Product Planning, where he led global commercial planning for the cystic fibrosis franchise.
Companies