Novartis UK and Sandoz UK recognised as top UK and European employers
Novartis Pharmaceuticals UK and Sandoz UK, a Novartis division, announced that they have been officially certified by the Top Employers Institute for their exceptional employee offerings both within the UK and throughout Europe.
These accolades for 2018 mean that Novartis UK has been consistently recognised for its dedication to employees in the last five years in the UK and the past two years throughout Europe.
For Sandoz UK, this is the second year in a row that it's been certified as a UK and Europe Top Employer.
The results from this year's annual, international research, undertaken by the Top Employers Institute, demonstrate that Novartis UK and Sandoz UK provide excellent employee conditions, nurture and develop talent throughout all levels of their organisations, demonstrate leadership status in the HR environment and always strive to continually optimise employment practices.
Novartis a specialist, global healthcare company made up of three divisions — Innovative Medicines (pharmaceuticals and oncology), Sandoz (high quality generics and biosimilars) and Alcon (eyecare), with a strong operation in the UK.
The Novartis mission is to discover new ways to improve and extend people's lives. Novartis and Sandoz UK employees are passionate about the patients they serve and are working closely with the NHS to meet the rising challenges within the healthcare system.
"Novartis UK is an excellent place to work. We recognise that our business is driven by diverse, talented and dedicated people, and it's important to meet the needs of our employees as well as the patients that we serve," said Erica Cassin, HR Director at Novartis UK.
"Within a culture that is hugely passionate and supportive, our leaders are committed to developing our people through a range of coaching and mentoring initiatives. We offer people the freedom to follow the careers that they want and show flexibility in developing a path that is just right for each individual. These opportunities really set us apart and I'm delighted that we join an elite group of companies that have been certified as top employers both in the UK and throughout Europe for 2018."
The Top Employers Institute is a global certification company that recognises excellence in the conditions that employers create for its people. Companies have to complete a stringent research process and to further reinforce the validity of the process, all answers are independently audited and verified.
David Plink, CEO for the Top Employers Institute said: "Optimal employee conditions ensure that people can develop themselves personally and professionally."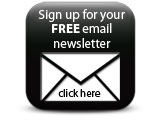 "Our comprehensive research concluded that Novartis UK and Sandoz UK both provide outstanding employment environments and offer a wide range of creative initiatives, from secondary benefits and working conditions, to performance-management programmes that are well thought out and truly aligned with the culture of their company."
Companies