Novartis reports good growth in 2010
Slower sales expected in 2011 owing to price cuts, US healthcare reform and generic competition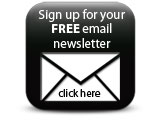 Swiss pharmaceutical group Novartis said its 2010 net profit climbed by 18% to US$10bn, with sales up 14% to $51bn driven by strong growth in all its businesses, including a $2.4bn contribution from recently acquired eye care business Alcon.

Pharmaceuticals sales increased 7% to $31bn with recently launched products contributing 21%.

Sandoz achieved double-digit sales growth (+14% to $8.5bn) supported by strong growth in US retail generics, biosimilars and emerging markets such as the Middle East, Turkey and Africa.

Vaccines and diagnostics rose to $3bn including $1bn of A(H1N1) pandemic flu vaccines.

Commenting on the results, Joseph Jimenez, chief executive of Novartis, said: 'Novartis achieved excellent results in 2010 as all divisions contributed to above-market growth.

'I am proud that Novartis continues to lead the industry in innovation, with 13 key product approvals and 16 major filings in pharmaceuticals in 2010, including our breakthrough multiple sclerosis therapy, Gilenya, which has been launched in the US. We also filed Bexsero, our meningococcal B vaccine, in the EU.

'In addition, our agreed 100% merger with Alcon, which should complete in the first half of 2011 following shareholder approval, will give us an important new growth pillar and the opportunity to meet some of the most urgent eye care needs of the global ageing population.'

Novartis expects sales growth for 2011 to be around the double-digit mark.

The Pharmaceuticals division is expected to deliver sales growth in low- to mid-single-digits. Continued growth in recently launched products and emerging markets is expected to drive strong volume growth around the high-single-digit mark. However, sales growth will be lower as a result of price reductions seen in 2010, the impact of healthcare reform in the US and generic competition. Femara's patent will expire in the US in June 2011 and Diovan patents begin to expire in Europe in February.

For Sandoz, sales growth of around mid-single-digits is expected with the continuation of the launch of new products and expansion in emerging markets.


Companies