Novartis supplies tuberculosis drug candidates to TB Alliance
Included are drugs called indolcarboxamides that are active against drug sensitive and multi-resistant strains of TB
Researchers at the Novartis Institutes for Tropical Diseases discovered the tuberculosis compounds
Swiss pharmaceutical company Novartis has signed an exclusive deal to license its investigational compounds for tuberculosis (TB) to the Global Alliance for TB Drug Development.
Under the terms of agreement, TB Alliance will take over financial and operational responsibility for continued research, development, approval and distribution of the compounds, which were discovered at the Novartis Institutes for Tropical Diseases (NITD).
Included is a novel class of drugs called indolcarboxamides that are active against drug sensitive and multi-resistant strains of TB. One of these preclinical compounds, NITD304, blocks MmpL3, a protein essential for the TB bacterium's survival. NITD304 was described last year in a paper published in the journal Science Translational Medicine.
More than 8.6 million people contract TB each year, leading to more than 1.3 million deaths, according to the World Health Organization.
TB has its deadliest impact in poor countries and current treatments require 6-30 month dosing regimes and drug resistant strains of TB are increasingly emerging.
'TB is one of the scourges of the developing world and new medicines are desperately needed to combat its continued spread,' said Mark Fishman, President of Novartis Institutes for BioMedical Research.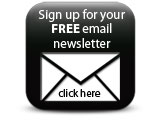 'TB Alliance is well placed to take our discoveries and compounds through development for the benefit of patients with TB.'
Companies