Novartis to make changes to Executive Committee after conclusion of deals with GSK and Eli Lilly
Three heads of Novartis divisions to leave Executive Committee
Following completion of transactions with GlaxoSmithKline (GSK) and Eli Lilly and Company (Lilly) in the coming months, three business leaders of the Novartis divisions at the centre of the transactions will leave the Executive Committee of Novartis (ECN).
The expected changes to the ECN are subject to the closing of the transactions announced on 22 April, in which Novartis said it would buy GSK's portfolio of cancer drugs for US$16bn and sell its global vaccines business (excluding flu vaccines) to GSK for $7.1bn, including $5.25bn upfront and up to $1.8bn in milestones. In a separate announcement, Novartis agreed to sell its animal health business to Eli Lilly for $5.4bn.
Novartis and GSK also agreed to combine their consumer healthcare businesses in a joint venture majority controlled by GSK.
The Swiss company expects the transaction with GSK to be completed in the first half of 2015, and the transaction with Eli Lilly to close in the first quarter of 2015.
Brian McNamara, currently Division Head, Novartis OTC, will move to GSK as Head of Americas and Europe for the consumer health businesses, reporting to the President of GSK Consumer Healthcare, effective at the closing of the transaction.
Andrin Oswald, currently Division Head, Novartis Vaccines, will be leaving Novartis to pursue other opportunities following closing of the transaction with GSK.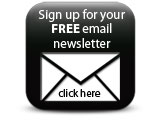 George Gunn, currently Division Head, Novartis Animal Health, will reach his contractual retirement age in July 2015 and will retire from Novartis. Upon closing of the Animal Health transaction with Lilly he will leave the ECN.
Companies