Novasep appoints two executives to further strengthen its management team
Pierre-Louis Mikus joins as Chief Legal Officer, while Bertrand Waymel is promoted to Group Human Resources Director
Novasep, a French supplier of manufacturing solutions to the life science industries, has added two people to its executive committee. Pierre-Louis Mikus joins as Chief Legal Officer, while Bertrand Waymel is promoted to Group Human Resources Director. Both men will be based at Novasep's management centre in the biotech hub Lyon Gerland.
Bertrand Waymel
Mikus has more than 10 years' experience in the pharmaceutical industry, notably as Vice President, Legal, R&D and Technical Operations for the Ipsen Group. Prior to joining Novasep, he practised law at the offices of HBC Avocats, advising companies in the life sciences sector. Mikus will focus on improving and harmonising internal legal processes and controls, managing corporate governance and advising on strategic business transactions.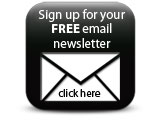 Since joining Novasep in 2012, Waymel has taken on increasing responsibilities within the company. He began as a Human Resources Director for the Synthesis BU. Two years later he also took on the role of Human Resources Manager for the corporate management team.
Companies