Novasep appoints two key executives
Stephen Stefano heads Novasep North American while Patrick Glaser leads Novasep Synthesis
Novasep, a French supplier of manufacturing solutions to the life sciences industries, has appointed two experienced managers in its drive to grow its US presence and develop its Novasep Synthesis division.
Stephen Stefano
Stephen Stefano has become president and ceo of Novasep North American business, while Patrick Glaser takes the new role of president and ceo of the Novasep Synthesis division, a position created as a result of its ongoing global integration. Stefano and Glaser also join Groupe Novasep's executive management committee. 

Prior to joining Novasep, Stefano was senior vice president at GlaxoSmithKline Pharmaceuticals in charge of business development for North America and new product planning. In total Stefano spent 29 years from 1981–2010 at Glaxo, GlaxoWellcome and GlaxoSmithKline.
Patrick Glaser
Glaser held senior management, strategic marketing and strategic business development positions successively at Knoll Pharmaceuticals (1986–1998), BASF Corporation (1998–2005) and Dr Reddy's Laboratories (2005–2009), where he was vice president of its active pharmaceutical ingredient business.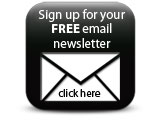 Novasep expects both men to play an important role in its development plans over the next few years.
Companies