Novasep promotes Nadege Laborde to President of Industrial Biotech Business Unit
Laborde has been with Novasep since 2000
Nadege Laborde
Novasep, a French supplier of manufacturing solutions to the life sciences industry, has appointed Nadege Laborde as President of its Industrial Biotech business unit. This internal promotion strengthens the division and is a key addition to the Executive Committee (COMEX).
Laborde joined Novasep in 2000 after qualifying as an engineer from Ecole Centrale, Paris. Initially she was a project manager and later expanded her responsibilities as an engineering manager in the US and Asia. Since 2009 she has headed the system engineering and construction department.
In her new role Laborde will expand Novasep's market reach into new geographical territories.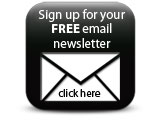 Novasep's Industrial Biotech Business Unit sells purification systems and turnkey process lines with a performance guarantee for the processing of food and functional ingredients, large-scale fermentation products and bio-based chemicals. It offers process design, engineering, supply and commissioning, as well as process development services, pilot plants and customer service for technical support, spare parts and consumables.
Companies