Novo Holdings invests in Danish start up Bactolife
Founded in 2017, Bactolife has developed a technology based on nanobodies for management of bacterial virulence without the use of antibiotics
Novo Seeds, the early stage investment team of Novo Holdings, is leading a $8.4 m seed investment into Bactolife, a Danish start-up developing biological solutions to reduce the risk of gastrointestinal infections in animals and humans alongside existing private investors.
Founded in 2017, Bactolife has developed a technology based on nanobodies for management of bacterial virulence without the use of antibiotics. Its proprietary platform consists of technology designed for selecting and producing virulence inactivating proteins (VIP), without targeting growth or killing the bacteria directly. The company claims VIPs are stable and highly cost-effective and can be produced in large-scale using state-of-the-art systems for biomanufacturing.
Bactolife says its technology can lower use of antimicrobials in both humans and animals in a cost-effective manner, addressing the need for alternative strategies to manage gastrointestinal infections.
Bactolife's lead product Ablacto+ has reportedly shown efficacy in preventing post-weaning diarrhea (PWD) in piglets. PWD is caused by E. coli infection and occurs as weaned piglets are not protected by antibodies found in the sow's milk resulting in morbidity and mortality. If untreated it can lead to losses in industrial pig production.
The animal farming industry uses large amounts of antimicrobials to prevent and treat infections in animals to maintain productivity and health. As such, the industry is a driver for development of antimicrobial resistance (AMR). Ablacto+ is designed to enable farmers to provide better piglet health, lower the risk and speed of antimicrobial resistance development, and support sustainable agriculture and aquaculture in line with the WHO's One Health Strategy.
Mads Laustsen, CEO of Bactolife said: "To overcome the problem with antimicrobial resistance, there is an urgent need for alternatives to antibiotics. At Bactolife, we have shown that our novel anti-virulence technology is a safe and efficient anti-microbial approach to which pathogens should not evolve resistance. If successful, Bactolife's pipeline will pave the way for an entirely new paradigm for supporting the microbiome against pathogenic organisms. Our technology would be applicable to the animal feed and human dietary supplement segments. We welcome Novo Holdings as a leading international investor to join Bactolife's journey."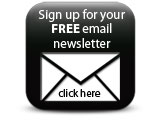 Søren Møller, Managing Partner at Novo Seeds, added: "Novo Holdings is one of the largest investors in bioindustrials globally. Leveraging our long-standing expertise in various areas of industrial biotechnology, we believe this will play a critical role in delivering solutions to the agricultural and food industries and at the same time have significant impact on major global priorities such as AMR and environmental sustainability. Our team identifies and invests in disruptive technologies that are scalable and will have a long-term sustainable impact on society. Innovation is essential, but we also believe that the capability to scale-up and meet challenging cost targets are a necessary requirement for commercial success."
Companies