Novo Nordisk reports strong sales growth
Led by new diabetes drug Victoza and modern insulins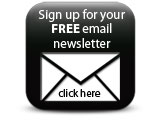 Novo Nordisk saw its net profit increase 34% to DKK14.4bn (€1.9bn; US$2.6bn) and sales grow by 19% to DKK60.8bn in 2010, helped by sales of new diabetes treatment Victoza and biopharmaceutical drug NovoSeven.

The Danish pharmaceutical firm's modern insulins NovoRapid, NovoMix and Levemir contributed DKK26.6bn, an increase of 24%. These products now account for close to 70% of insulin sales, the firm said.

Human insulins and protein-related products also saw sales growth, up 5% to DKK11.8bn and 12% to DKK2.1bn respectively.

All regions contributed to the increase, with North America providing 62% of the growth measured in local currencies, followed by International Operations and Europe, which contributed 24% and 12% respectively.

The firm's biopharmaceuticals segment, which includes NovoSeven and Norditropin, contributed, with other products, DKK15.1bn, an increase of 11%.

Novo Nordisk's president and chief executive Lars Rebien Sørensen said 2010 was a very good year for Novo Nordisk with strong organic sales growth. He expects growth from the modern insulins and Victoza to continue, and is encouraged by the results from Phase III trials of the firm's new-generation insulins Degludec and DegludecPlus.

Going forward, Novo Nordisk expects sales growth in 2011 of 8–10%, although it anticipates 'continued intense competition, generic competition to oral antidiabetic products, and an impact from healthcare reforms in the US and Europe'.


Featured Companies