Novo Nordisk to double r&d staff at centre in China
Biotechnology | Finance | Research
Expansion will focus mainly on diabetes research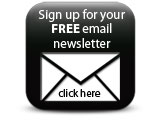 Novo Nordisk plans to double the number of people it employs at its r&d centre in Beijing, China from 100 to 200 by 2015. The expansion will mainly be dedicated to a new Diabetes Research Unit.

The Danish healthcare company has had an affiliate in China since 1994 and set up the r&d centre in Beijing in 1997. So far the centre has been an integrated part of Novo Nordisk's Biopharmaceutical Research Unit, working closely with colleagues in Denmark to build expertise in protein engineering and purification, as well as immuno-technologies such as the generation and improvement of monoclonal antibodies. In addition the company has two production plants in Tianjin and local offices in Shanghai, Guangzhou, Shenyang, Wuhan, Jinan and Hong Kong. Currently the firm employs around 3,000 people in China.

'By doubling the current staff at our r&d centre, Novo Nordisk acknowledges the achievements of the Chinese staff since the Centre was established,' said chief executive Mads Krogsgaard Thomsen.

'Once again, we demonstrate our long term commitment to take part in the scientific and technological development of China, while at the same time helping Novo Nordisk to get access to the tremendous resource of talents, ideas and innovation in China.'

The scope of future research will now be broadened to develop new treatments against diabetes as well as conducting pharmacological studies.

The r&d team in China will eventually take part in all aspects of drug discovery, from innovation to developing drug candidates for clinical studies in humans.


Featured Companies