Novo Nordisk to open Type 1 Diabetes R&D Centre in Seattle
Will combine basic research and early proof-to-concept trials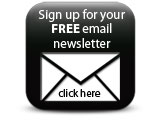 Novo Nordisk is to establish a Type 1 Diabetes R&D Centre in Seattle, WA, US, combining the Danish firm's history of innovation and leadership in diabetes treatment with its growing expertise in immunotherapy.

The Centre will combine basic research and early proof-of-concept trials, giving it the necessary scientific foundation to move early-stage discovery projects rapidly from animal models into small clinical exploratory trials in type 1 diabetes.

Mads Krogsgaard Thomsen, executive vice president and chief science officer at Novo Nordisk, said: 'It is part of our mission to take Type 1 diabetes research to the next level. With the new Type 1 diabetes R&D centre, we hope to accelerate the process of finding new, innovative ways of treating people with this disease. Our vision is to prevent, treat and ultimately cure diabetes.'

Matthias von Herrath, a world-renowned researcher in auto-immune diseases, will head the new centre.

Von Herrath is currently director of the Centre for Type 1 Diabetes Research at La Jolla Institute for Allergy and Immunology. He has been with the institute since 2001 and will continue to hold a part-time faculty position there.

The Type 1 Diabetes R&D Centre will open this summer, staffed by approximately 20 researchers who will be supported by corporate functions in the US and Denmark. It will be located on the same premises as the Novo Nordisk Inflammation Research Centre in Seattle to foster natural research synergies between the two sites.

Globally, around 6,000 employees are involved in research and development activities at Novo Nordisk. The firm has research facilities in Malov, Denmark, Beijing, China, and Seattle.


Featured Companies