Obesity epidemic sends market for FDA-approved drugs soaring, finds report
Sales of these anti-obesity medications expected to reach $2.9bn by 2021
Anti-obesity medications are a growing global market with several new FDA-approved products since 2012, says BCC Research in its latest report.
The report, Obesity Drugs and Therapies: Technologies and Global Markets, predicts that in 2016 sales for FDA-approved obesity medication will be at $455m, rising to blockbuster status by 2021 by reaching $2.9bn, reflecting a compound annual growth rate (CAGR) of 44.9%.
Worldwide, obesity has more than doubled since 1980. But it is preventable with the exception of some rare genetic disorders. The field of obesity therapies complements those in diabetes and cardiac care since comorbidities of individuals with obesity include high blood pressure, Type 2 diabetes, and other vascular problems.
The global market for obesity treatments should reach more than $7.8bn by 2021 from more than $4.3bn in 2016, increasing at a five-year CAGR of 12.7% from 2016 to 2021.
Key growth drivers include increasing rates of global obesity, demand for therapies that provide a combination of benefits with a low side effect risk profile, greater private investment and public funds toward obesity prevention and treatment, and more obesity research and understanding of biochemical pathways available for intervention and modification.
Worldwide, obesity has more than doubled since 1980
A future trend will be more mechanisms of action introduced to the market. For example, the mechanism of action for beloranib (in Phase III) is a biochemical reduction of body fat production and a burning of excess fat as fuel. Most other drugs use other forms of signalling.
Also, the use of combination drugs to tackle obesity should develop, whether separate or in one combination pill. For example, Liraglutide (Saxenda) initially received approval as Victoza for use as a lower dosage for Type 2 diabetes.
'Pharmaceutical companies are scrambling to bring new drug lines to the market ahead of many branded drugs that are moving off patent,' says BCC Research Analyst Kim Lawson.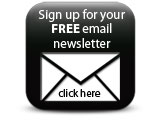 'This activity has also included increased acquisition activity, as companies with branded drugs look to buy companies with complementary pipelines as well as to license or acquire emerging technology or innovative techniques such as drug-delivery technology. To keep costs down, companies are also seeking operational efficiencies.'