Oncolytics Biotech and SAFC enter into commercial supply agreement
Finance | Ingredients | Research
Significant step forward in commercialising Oncolytics' proprietary formulation of the human reovirus
Canadian biotechnology company Oncolytics Biotech and SAFC have entered into a commercial supply agreement for the manufacture of REOLYSIN, Oncolytics proprietary reovirus.
Under the terms of the agreement, SAFC will perform process validation of the product, will continue to supply clinical requirements and will supply commercial material upon approval of the product.
'As a leading global provider of high-quality and reliable biologics manufacturing services we are eager to work with companies focused on bringing novel products to market,' said SAFC president Gilles Cottier. 'SAFC has worked closely with Oncolytics to develop, scale up and optimise manufacturing of REOLYSIN, advancing it to the commercial level.'
'This agreement represents a significant step forward in the drive to commercialise REOLYSIN as we prepare to produce expanded clinical supplies and build inventory for potential commercial sales,' said Dr Matt Coffey, chief operating officer of Oncolytics.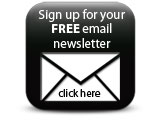 Oncolytics is focused on the development of oncolytic viruses as potential cancer therapeutics. The company's clinical programme includes a variety of human trials including a Phase 3 trial in head and neck cancers using REOLYSIN, its proprietary formulation of the human reovirus.
Companies