Opinion: Is location really important in sterile manufacturing?
Contract Manufacturing | Equipment | Regulatory
Colin MacKay, Chief Executive Officer at Symbiosis Pharmaceutical Services, considers whether geography should play a part in deciding where to manufacture injectable medicines
Colin MacKay, Chief Executive Officer at Symbiosis Pharmaceutical Services
Is it really location location location  in  sterile  manufacturing? The pharmaceutical industry is a truly global sector. Within drug development clinical trials are now conducted all over the world, so does it really matter where your sterile product manufacturer is based?
Away from factors such as locality, one of the key drivers of this decision will be the regulation of injectable medicines. So what are the regulatory differences between, say, Europe and the US that a manufacturer and a drug developer need to consider?
From a regulatory perspective there are a multitude of relatively minor regulatory differences between the prevailing guidelines of the European regulatory bodies and the FDA in the US - and indeed differences between the national regulators within Europe alone.
Given our focus at Symbiosis on sterile fill finish and the GMP manufacture of small volume parenteral products, we have found those differences have had a very limited impact on our ability to provide for the  requirements of our clients. In fact, we are seeing increasing harmonisation across many of the pharmaceutical regulatory bodies worldwide. This is no surprise given their shared core objective of ensuring patient safety.
Over the last decade we have seen the regulators become increasingly pragmatic while  ensuring  absolute  compliance. Like any specialism, the thought leadership is continually advancing and that translates over time into guideline revisions, which reflect an industry that is changing dynamically. It has to be said that in the case of regulation, change is at a measured and arguably slow relative pace.
From a market perspective I believe that one of the main differences between Europe and the US stem from influences of culture and how it can influence how we do business and how we achieve success - both the culture within an organisation itself alongside the prevailing national business culture.
Also the influence of a good interpersonal connection to provide a strong basis for a successful organisational relationship can never be underestimated, and that is also unlimited by geography.
Based on what I have seen across the sector over the last few years, there is no real disadvantage or advantage of sourcing your clinical stage injectable products from a manufacturing site in the US or EU. Regardless of whether the customer is based in the US or in Europe, the vendor needs to invest in building a successful relationship with a client. That will drive successful outcomes.
Drug development clients have crucial drug development milestones to meet and manufacturers need to ensure clients have the highest probability of successfully hitting those deadlines. The physical manufacture of a drug product to the highest regulatory standards is more important than the question of whether the manufacturing facility is in Europe or in the US.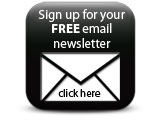 Ultimately, if a supply partner can consistently deliver a level of service excellence which exceeds the expectation of the clients, then foundation for long term success will have been built, irrespective of location.
Companies