P-MEC EUROPE - the Pharma Technology Zone within CPhI
Analytical Zone will feature high-end analytical instrumentation, software and consumables while the Track and Trace Zone will highlight technologies for ensuring supply chain integrity and improving logistics efficiency
Providing an international platform for companies involved in an array of pharmaceutical production and analysis activities, P-MEC Europe is a highly targeted, pharma-focused event that brings together buyers and specifiers from more than 125 countries in conjunction with its co-located shows.
The synergy between the four co-hosted shows - CPhI Worldwide for ingredients; ICSE for Contract Services; and BioPh for the biopharma sector - makes the event a 'must attend' for the pharma industry, and the rise in interest in the pharmaceutical technology space is reflected in the fact that in just three years P-MEC Europe has grown in size by over 60%.
In addition to featuring 'traditional' large-scale capital equipment, P-MEC has evolved in line with industry demands and has broadened its coverage to encompass instrumental analysis, measuring and testing technologies, materials testing, quality control and laboratory equipment.
The Analytical Zone will feature high-end analytical instrumentation, software and consumables for the pharmaceutical and biopharmaceutical industries, plus laboratory technology for biotech and the life sciences. The Track and Trace Zone will highlight technologies that share the common purpose of identifying, tracking, recording, sorting and communicating essential product data to ensure supply chain integrity and improve logistics efficiency.
P-MEC Europe is an integral part of the world's largest pharmaceutical exhibition which, in association with its co-located events, is expected to attract over 25,000 industry professionals to the Paris Nord Villepinte from October 5-7, when the 2010 events take place.
Join us at P-MEC Europe to discover the latest developments and innovations across every aspect of pharma and biotech equipment, laboratory and analytical techniques while experiencing the unique face-to-face networking opportunities that only the world's largest pharmaceutical event can provide.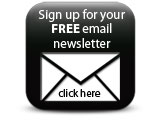 Register now for free at www.p-mec.com.
Companies