PAREXEL announces definitive agreement to acquire The Medical Affairs Company
Acquisition will strengthen and add scale to current commercialisation and medical affairs services
PAREXEL International Corporation, a leading global biopharmaceutical services provider, has announced that the company has entered into a definitive agreement to acquire The Medical Affairs Company (TMAC), a leading provider of outsourced medical affairs services to the pharmaceutical, biotechnology, and medical device industries.
The acquisition is expected to close in February. Terms of the transaction were not disclosed.
Founded in 2007, TMAC is a full-service contract medical organisation. TMAC offers strategic and tactical medical science liaison (MSLs) and clinical nurse educator support services in addition to medical affairs consulting, medical communications support and direct placement services.
TMAC is based in Kennesaw (GA, USA) and has approximately 200 US-based employees.
Outsourcing medical affairs services presents a compelling option for biopharmaceutical companies as a way to reduce fixed costs. The increasingly complex nature of new products, and the need to demonstrate the therapeutic and reimbursement value of a product, is creating demand for credentialed healthcare professionals, such as MSLs, to lead clinically robust dialogues with key medical stakeholders on a peer-to-peer level.
"The commercialisation-outsourcing market continues to grow as biopharmaceutical clients increasingly require medical affairs solutions to optimise awareness and understanding of their products in development or already on the market," said Josef von Rickenbach, Chairman and CEO, PAREXEL.
"As a company, we are focused on opportunities within commercialisation, market access, regulatory, pharmacovigilance, and medical outsourcing. With TMAC, PAREXEL will gain new and distinct medical affairs outsourcing capabilities that will strengthen and expand our commercialisation and market access offerings."
"We are excited to become a part of PAREXEL and offer our clients a comprehensive range of services delivered by a single company. Working together, PAREXEL and TMAC will deliver greater value to clients and meet evolving client needs, throughout the lifecycle of their products," added Evan Demestihas, MD, RPh, Chief Executive Officer, TMAC.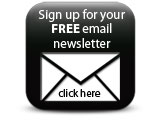 After the close of the acquisition, the TMAC management team will remain in place and continue to manage its employees and the services it currently provides to clients.
Companies