PBL opens new pharmaceutical development labs
Porton Biopharma has officially opened its new multi-million pound pharmaceutical laboratories with a ribbon cutting ceremony, led by Baroness Jane Scott, Bybrook OBE, Leader of Wiltshire Council
The facility has been named the Atkinson Development Centre (ADC) in tribute to Professor Tony Atkinson.
Atkinson was a former laboratory Director at Porton Biopharma (PBL), as well as an entrepreneurial scientist, leader and forward thinker who left a legacy of scientific and commercial achievements, which form the foundations upon which PBL is built; members of the Atkinson family were present at the opening.
Comprising approx. 400 m2 of laboratory space, plus associated plant room, the ADC is principally comprised of two suites of laboratories for fermentation and downstream processing.
The fermentation laboratories include a bank of four 20 litre state of the art process controlled fermenters and an additional 50 litre fermenter that will enable parallel studies on the growth and scale-up of, a range of microorganisms under a variety of conditions.
Baroness Scott said: "It was a pleasure to be invited back to PBL and to see the completion of the building for which I performed the ground-breaking ceremony last year. I had a fascinating tour of the laboratories and heard directly from the staff about the amazing work they do in developing such important medicines."
The material produced by fermentation will then be transferred to the downstream processing laboratories, which contain some of the latest scientific equipment available for the purification and analysis of biopharmaceutical compounds.
Together these capabilities will support the ongoing research into and improved characterisation of the current portfolio of life-saving products manufactured by PBL, as well as development of new products in its pipeline.
The ADC will also enable PBL to make its specialist expertise available to other organisations, from academia to industry, wishing to develop the next generation of biological medicines.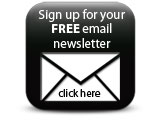 Dr Trevor Marks, Director of Development, said: "The opening of this facility with its cutting edge capabilities demonstrates our commitment to supporting our existing programmes of work and provides us with the opportunity to undertake new ones, thereby ensuring that PBL's heritage of developing life-saving products will continue into the future."
Companies