Parexel appoints new Senior VP and CFO
Parexel International appoints Simon Harford as Senior Vice President and Chief Financial Officer
Harford will serve on Parexel's Business Review Committee, the Company's senior-most leadership team, and assist in developing and implementing Parexel's strategic objectives.
Harford will be based at the Company's corporate headquarters in Waltham, Massachusetts.
"Simon brings to Parexel more than three decades of global financial management and investor relations experience in the pharmaceutical industry," said Josef von Rickenbach, Chairman and CEO.
"During his career, he has successfully managed large global finance functions, implemented transformational projects, and improved operational effectiveness."
"Simon's leadership will strengthen our ability to accelerate growth and improve profitability as we implement our corporate strategy."
Harford joins Parexel from GlaxoSmithKline, where he most recently served as Senior Vice President, Finance, for the company's Global Pharmaceuticals business based at GSK's global headquarters in Brentford, England.
Prior to joining GSK, Harford served as Group Vice President and Controller for Avon Products, in New York.
He spent two decades with Eli Lilly in various finance leadership roles across Europe and in Indianapolis, most notably as Head of Investor Relations and as Vice President and Controller.
"Parexel has a long and distinguished history of providing innovative services to the biopharmaceutical industry, a record that has positioned the Company for long-term growth," said Harford.
"I look forward to working with Parexel's management team as we leverage growth opportunities and deliver value to our shareholders."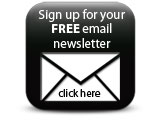 Harford holds an MBA from the University of Virginia's Darden Graduate School of Business.
Companies