Parexel expands clinical trial supply and logistics services
Opens a European coordination hub and distribution centre in Berlin, Germany
Parexel has opened a new European coordination hub and distribution centre in Berlin-Schonefeld, Germany
Parexel International, a global biopharmaceutical services provider, has opened a new European coordination hub and distribution centre in Berlin-Schonefeld, Germany, expanding its clinical trial supply and logistics services.
'To safely and efficiently conduct clinical trials, our customers need highly specialised clinical supply and logistics services for studies that can span dozens of countries and hundreds of sites around the world,' said Mark Goldberg, President and Chief Operating Officer of Parexel.
'Our new European distribution centre reflects a commitment to simplify the important end-to-end supply-management aspect of the drug-development journey.'
The facility offers more than 65,000m3 of storage space. It offers lab-kit assembly and provides storage and distribution of ancillary materials.
'Through this centre, we can customise sourcing and distribution strategies for customers in ways that are efficient, robust and compliant with local regulations,' said Thomas Senderovitz, Senior Vice President, Clinical Research Services at Parexel. 'In addition, from this central location, we can provide responsive, timely delivery services to all EU destinations.'
The new centre in Germany will be licensed to store Investigational Medicinal Products (IMPs) and Non-Investigational Medicinal Products (N-IMPs).
It will also offer secondary packaging, re-labelling, and compliance with Good Distribution Practice (GDP) of medical devices and ambient, refrigerated and frozen medicinal products, including controlled substances. On-site Qualified Person (QP), Quality Control (QC) and production personnel will manage regulatory-compliance requirements. They will also streamline product import, receipt, storage, packaging and labelling, release, shipment, return and destruction timelines.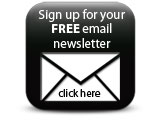 Parexel is also opening new full-service clinical trial supply depots in Buenos Aires, Argentina, and Sao Paulo, Brazil. They are part of the company's growing global system of more than 50 owned or in-network depots and three regional distribution centres.
Companies