Parexel opens facilities in Singapore and Russia
Biotechnology | Finance | Regulatory
Extends infrastructure in emerging markets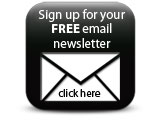 Parexel International Corporation, a global biopharmaceutical services provider, has extended its infrastructure of depots and ancillary warehouses across the globe by opening two new clinical logistics services facilities in Singapore and Russia.

The new depot in Singapore handles the distribution of investigational and non-investigational medicinal products, as well as ancillary supplies needed for clinical trials conducted by Parexel.

The ancillary warehouse in Russia will store any non-drug material required for clinical trials in Russia, including lab kits, drug application material, and medical supplies and equipment, as well as documents, such as patient diaries and questionnaires. The new facilities feature 24/7, 365 days monitoring systems, and provide a number of services including inventory management, as well as return and destruction capabilities.

'The depot in Singapore, which is a leading logistics hub for the Asia/Pacific region, with best-in-class transportation performance and favourable import/export regulations, will help us to more easily service countries throughout Asia for our clients,' said Joe Avellone, corporate vice president of Clinical Research Services at Parexel.

'Additionally, given that study materials need to be imported into Russia well in advance of investigational site distribution, our dedicated warehouse capabilities will help us assist clients in decreasing both costs and the time involved in transporting supplies to sites in the country.'

Parexel's Clinical Logistics Services Group provides high quality, centralised coordination of clinical trial supplies, central lab services, and ancillary supplies.


Companies