Patheon appoints industry veterans to senior sales and marketing roles
Tom Sellig becomes SVP Global Sales and Christopher Tama joins the company as SVP Global Marketing
Tom Sellig
US CDMO Patheon has appointed Tom Sellig as Senior Vice President, Global Sales and Christopher Tama as Senior Vice President of Global Marketing.
Sellig's knowledge of corporate strategic account and sales management, customer relationship management, and business partnerships regarding life science products and services will support the company's growth strategy throughout North America, Europe and Asia.
Tama will be responsible for developing high-impact marketing strategies that will generate sales leads.
Chris Tama
Most recently, Sellig led the global clinical and market access sales and client service teams at Covance. Prior to this, he held leadership roles at Ventana Clinical, Digitas Healthcare, Wyeth Consumer, and Procter and Gamble.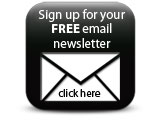 Tama joins Patheon from Parexel International. Prior to this, he was unit president at Ogilvy CommonHealth and held marketing and sales leadership positions at Novartis and Pfizer.
Companies