Patheon appoints new executive vice president
Michael Lytton takes a role that includes corporate development and strategy, and general counsel
Patheon has appointed Michael E Lytton as executive vice president, corporate development and strategy and general counsel.

Lytton was most recently with Biogen Idec, where he was executive vp, corporate and business development reporting to Jim Mullen, previously chief excutive of Biogen Idec and now Patheon's chief executive.

Michael Lytton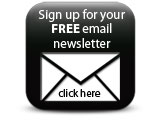 Lytton's 28-year career includes experience in the pharmaceutical and biotech industry. Prior to joining Biogen Idec, he was a general partner with Oxford Bioscience Partners, a venture capital firm investing in therapeutic, diagnostic, and life science tool companies. Prior to this, Lytton practised law for 17 years and specialised in representing biomedical companies.

Lytton is currently chairman of Santhera Pharmaceuticals.


Companies