Patheon expands solid dose capacity at Milton Park, UK facility
Contract Manufacturing | Drug Delivery
Upgrades will include additional disposable technologies and QbD enabled equipment
Patheon, a provider of contract development and commercial manufacturing services to the global pharmaceutical industry, is increasing its solid dose capabilities at its European sites.
The latest investments are being made at the company's Milton Park, UK facility. This stand-alone early development centre will now offer automated capsule filling, instrumented tablet compression and tablet coating capabilities as well as increased manufacturing capacity. These upgrades will include DOE and QbD enabled equipment and additional time-saving disposable technologies to include tableting.
The Milton Park plant will now have the capability to manufacture supplies for up to Phase IIb studies with seamless transfers to Patheon's recently upgraded facility in Bourgoin, France for later stage clinical trials on compatible, scalable equipment.
In addition, the UK plant will now offer a wider range of dosage forms: capsules, oral liquids, suspensions, tablets, microtablets and multiparticulates, as well as controlled-release coating technologies. This is in addition to established capabilities in high potency API handling, manual filling of up to approximately 10,000 capsules per batch, and the Quick to Clinic service offering for rapid results in early stage projects.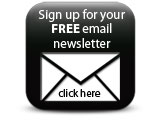 'This latest investment in Milton Park will enhance our flexible early development offerings with a wider range of dosage forms, technologies and capacity, all from one purpose-built facility,' said Jon Sutch, Manager of Formulation and Clinical Trials Manufacture, based at Milton Park.
Companies