Patheon invests in Milton Park, UK facility
Drug Delivery | Finance | Research
Expanding early development capabilities in Europe
Patheon, a provider of contract development and commercial manufacturing services, has announced plans for additional investment at its Milton Park facility in the UK. Located in Oxfordshire, Milton Park is a dedicated pharmaceutical development services facility focused on early development projects. No specific financial details have been revealed.
As part of its early stage offerings, Milton Park currently provides proof-of-concept and first-in-man development programmes for oral dose forms. It also offers Quick to Clinic, which provides clinical trial materials four months from receipt of active pharmaceutical ingredient (API). Patheon says this service has been structured to provide support to emerging pharmaceutical companies with promising molecules.
With the first phase of additional investment at the facility, Patheon will expand the early development capabilities currently being offered with the introduction of the SoluPath programme.
SoluPath is said to be the first fixed-price, multi-platform solution to improve bioavailability that allows parallel formulation screening using multiple technologies to review aqueous, lipid-based and solid state formulations.
Patheon says the result is a unique formulation development programme for low solubility/bioavailability molecules, which should facilitate a faster route to the clinic.
The company will install a new HME screening tool and spray–drier at Milton Park to supplement existing technologies and to provide the SoluPath service to emerging pharmaceutical companies with poorly soluble molecules.
'The introduction of Solupath into Milton Park's existing capabilities is an exciting addition to Patheon's service offering in Europe,' said Robin Platt, Senior Director, Operations for Milton Park.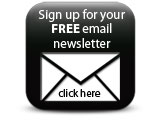 'Poorly soluble compounds are increasingly common in pharmaceutical development and we believe Solupath provides a mechanism for identifying the most effective way of improving bioavailability of molecule in these cases.'
Companies