Patheon signs three-year US$18m deal with Boehringer
Contract Manufacturing | Finance | Research
Will help develop combination drugs for diabetes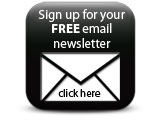 Patheon, a global provider of drug development and manufacturing services, has won two projects worth more than US$18m over three years from German pharmaceutical firm Boehringer Ingelheim.

Canada-based Patheon will help develop fixed-dose combination drugs for the treatment of type II diabetics.

Further details have not been revealed.

'I am very gratified that Boehringer Ingelheim recognises our expertise in formulating, scaling and successfully launching complex formulations such as these molecules,' said Mark Kontny, president of pharmaceutical development services and chief scientific officer at Patheon.


Companies