Pepscan Therapeutics signs agreement with Crucell
Partners aim to develop of novel vaccines to combat infectious diseases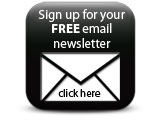 Biotechnology firm Pepscan Therapeutics, which is focused on protein mimicry technology, has signed a research agreement with Crucell Holland, a Dutch developer of vaccines and antibodies.

Crucell will make use of Pepscan's proprietary technology and expertise in its programme for developing novel vaccines to combat infectious diseases.

Under the terms of the agreement, Pepscan will receive research funding and could receive research and clinical milestone payments, as well as royalties on sales of products resulting from the collaboration. Further financial details were not revealed.

'We strongly believe that Pepscan's CLIPS technology combined with Crucell's expertise in vaccine development will yield breakthrough products,' said Wim Mol, chief executive of Pepscan.

'We are convinced that Pepscan's state-of-the-art epitope mapping technology as well as our expertise in creating conformationally stabilised CLIPS peptides will greatly contribute to the development of novel vaccines.'

CLIPS (Chemical LInkage of Peptides onto Scaffolds) is a technology to present one or more peptides in a structurally constrained configuration. These molecules behave as functional mimics of complex protein domains. CLIPS peptides have been used in antibody and vaccine programmes to create superior immunogens in the generation of antibodies against disease relevant protein targets.


Companies