PerkinElmer offers compliance packages
PerkinElmer Life and Analytical Sciences has developed three software packages to meet the FDA's 21 CFR Part 11 regulation. These software solutions are for MicroBeta and TopCount microplate readers, as well as for PerkinElmer's two new flow scintillation analysers, the Radiomatic 610TR and the 625TR.
The software features electronic record security, instrument access and audit log access control. Existing instruments can be upgraded with either software in the laboratory, reducing downtime, while any new MicroBeta and TopCount instruments will offer the 21 CFR Part 11 compatible software as an option.
The Radiomatic products are said to have a unique combination of scintillation counting technology and interchangeable beta/gamma/
positron emission detectors, and the new products will offer ProFSA Plus software as an option. This software is designed to fully support GLP and associated regulatory requirements for both laboratory operations and software design including 21 CFR Part 11 compatibility.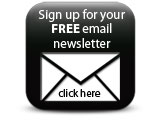 Said Paul Gillyon, vp and general manager, biopharmaceutical, PerkinElmer Life and Analytical Sciences: 'We are committed to helping our customers meet the FDA compliance regulations.'
Companies