PeroXeal protects pharmaceutical PVP from oxidation
Can also extend the shelf life of excipients in terms of formula stability and purity
PeroXeal protects the pharamceutical excipient Kollidon, based on PVP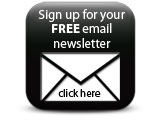 BASF has developed a packaging system called PeroXeal that will better protect the pharmaceutical excipient Kollidon, based on PVP (polyvinylpyrrolidone), against contact with oxygen and subsequent oxidation.

This makes it possible to significantly reduce the peroxide level of Kollidon, also making the excipient suitable for use in oxygen-sensitive formulations, the firm says. Under the trade name Kollidon, PVP is used in tablets as a binder and as a disintegrant.

'With PeroXeal, BASF is setting new standards for excipients in terms of formula stability and purity and can thus help its customers in the pharmaceuticals industry achieve higher levels of patient safety,' said Boris Jenniches, head of Global Business Management PVP at BASF.

'With our new packaging concept we can significantly reduce peroxide values to a level comparable to that of naturally based raw materials. This makes Kollidon a viable alternative to naturally based raw materials.'

PeroXeal also extends the shelf life of the excipient and by-products in the formulation are reduced. The multi-layered and heat-sealed plastic film of the PeroXeal packaging system, used as inner packaging material, is completely aluminum-free and thus more environmentally friendly.

The transparent PeroXeal film makes the NIR (Near-Infrared Spectroscopy) test possible: the packaging can remain sealed until the product is used, keeping the excipient Kollidon stable.

BASF will offer all grades of the Kollidon line starting in 2013 with this new technology.


Companies