Peter Spinelli joins MG America
The equipment industry veteran has joined the US subsidiary of MG2 of Bologna
Peter Spinelli
MG America, the US subsidiary of MG2 of Bologna, has hired equipment sector veteran Peter Spinelli as Director of Sales & Marketing.
In this senior executive role, Spinelli will oversee all sales and marketing activities for MG America's two machinery divisions: Processing and Packaging. The former comprises a portfolio of capsule fillers, tablet presses and material handling machinery, as well as check-weighers, vision systems and other related solutions.
MG America's Packaging unit encompasses primary and secondary packaging equipment, from blister, stick pack and sachet machines to cartoners, case packers and end-of-line modules like bundlers, stretch wrappers and palletisers.
"Peter has a proven reputation for being a leading driver of both organisational growth and, of course, expanding sales to new customers in untapped sectors and regions," said Fabio Trippodo, President of MG America. "He brings decades of valuable experience and close industry contacts to MG America, as we continue to reach into new markets with our premium portfolio of machinery."
Industry Veteran
Spinelli joins MG America with over 20 years of experience in equipment sales and sales management to the pharmaceutical industry. Most recently he spent seven years with Robert Bosch Packaging Technology, starting as Sales Director and eventually adding site management to his purview.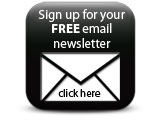 In 2013, Bosch recognised him with a Pharma Sales Manager Award. Earlier in his career, Spinelli was an engineer and sales manager with Eisai Machinery US.

Spinelli earned a degree in Mechanical Engineering from the acclaimed Stevens Institute of Technology in Hoboken, NJ. He is also a member of the Parenteral Drug Association.
Companies