Pfizer Catalent partnership to manufacture Advil Liqui-Gels Minis
Following a successful 20 year collaboration on the development and manufacture of ibuprofen, Catalent Pharma Solutions announced an agreement to produce the next generation of Pfizer's pain relief product
Catalent Pharma Solutions, global provider of advanced delivery technologies and development solutions for drugs, biologics and consumer health products, entered an exclusive long-term supply agreement to produce the next generation of Pfizer's leading over-the-counter (OTC) pain relief product, with the launch of new Advil Liqui-Gels Minis (ibuprofen), using Catalent's innovative softgel platform OptiGel Mini technology.
The innovative product delivers pain relief in a more concentrated fill resulting in a smaller, more convenient capsule.
Smaller capsules are easier to swallow for consumers who may have difficulty swallowing, especially for the paediatric and geriatric markets.
Advil is one of the world's leading brands of ibuprofen pain relievers and its Liqui-Gels franchise is one of the most successful dose forms in the analgesics market.
Dr Aris Gennadios, President of Softgel Technologies at Catalent, said: "Catalent is proud to collaborate with Pfizer to develop Advil Liqui-Gels Minis and to bring this even more convenient and consumer-friendly dose form to market."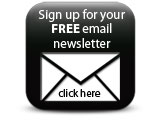 Under the arrangement, Catalent's St. Petersburg, Florida, facility has already formulated and is manufacturing the new format for Pfizer, with the new product recently launched in the US market.