Pfizer and Roche join Addplan DF consortium
Aims to develop adaptive design and execution methodologies for improved decision-making in Phase III studies
Pfizer and Roche have joined the Addplan DF consortium. The consortium was founded last year by Novartis Pharma, Janssen Pharmaceuticals, Eli Lilly, and Aptiv Solutions, which is an Icon company leading the design and implementation of adaptive trials. Aptiv is headquartered in Reston, VA in the US.
The consortium's goal is to develop methodologies and technologies that improve dose selection, which remains a major barrier to resolving high failure rates in Phase III trials, says Icon.
The decision to join the consortium comes as more companies are recognising the value of adaptive design in improving decision making in exploratory development.
The Addplan DF group statisticians are currently collaborating to expand the utility of the Multiple Comparison Procedure and Modelling (MCP-Mod) approach, by developing robust methodology for incorporating adaptive functionality. The current MCP-Mod procedure enables Proof of Concept (PoC) and dose selection to be established in a single trial. The ability to go beyond the current approach and include interim decisionmaking will build in additional efficiency and flexibility, said Icon.
'The membership of Pfizer and Roche, long time proponents of adaptive design, significantly strengthens the Consortium's ability to develop validated, regulatory-compliant software for the design and execution of adaptive trials,' said Reinhard Eisebitt, Executive Vice President and Head of Icon's Adaptive Trial Innovation Centre.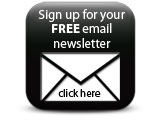 'Since its formation last year, the Addplan DF consortium has provided invaluable insight to further enhance the software, including the addition of adaptive dose-escalation functionality and more simulation metrics, improved plotting functionalities for simulation results, and an extension to documentation.'
Companies