Pfizer chief executive to retire
Jeffrey Kindler will be replaced by Ian Read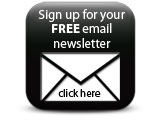 Jeffrey Kindler has decided to retire as chief executive of Pfizer, to be replaced by Ian Read, currently head of the US pharmaceutical company's global biopharmaceutical operations, as president, chief executive and director.

Kindler said the last four-and-a-half years as ceo at Pfizer had been 'extremely exciting and rewarding', but the combination of meeting the requirements of the pharmaceutical company's stakeholders around the world and the 24/7 nature of his responsibilities, had made this period extremely demanding on him personally.

'Now that we are about to complete a full year of operating Pfizer and Wyeth together, with our world-class team fully in place, I have concluded the time is right to turn the leadership of the company over to Ian Read,' he said.

Pfizer's lead independent director, Constance Horner, said in 2006 Kindler took on the challenge of transforming Pfizer and put 'new, more focused and agile business units in place, building and enhancing world class compliance systems, recruiting talented new leaders, and refocusing and streamlining operations in every part of the world'.

Kindler also led the acquisition of Wyeth, which brought the company 'valuable in-line and pipeline products and capabilities in attractive growth areas, including vaccines and biologics', turning it into a 'stronger, more diversified and more focused company'.

Read said he was 'honoured' to lead an organisation with 'outstanding and dedicated colleagues on the front lines of medical innovation'.

Since 2006 Read has led Pfizer's Worldwide Biopharmaceutical Businesses which now comprises five global business units – Primary Care, Specialty Care, Oncology, Established Products and Emerging Markets – and accounts for approximately 85% of Pfizer's annual revenues.


Companies