Pfizer ends cancer vaccine agreement with Celldex
Biotechnology | Finance | Research
Will return global rights to Celldex in November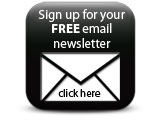 Drugmaker Pfizer has terminated its agreement with Celldex Therapeutics to fund the development of an experimental cancer vaccine.

Pfizer said the rindopepimut (CDX-110) programme was 'no longer a strategic priority' and will return the full worldwide rights to the therapy on 1 November to Needham, Massachusetts-based Celldex.

According to Celldex, the CDX-110 programme has advanced significantly having completed a multi-centre Phase 2 study, developed a diagnostic companion product, manufactured drug supply for clinical studies, and discussed the design of a global controlled study with the US FDA.

'We believe the programme is very well-positioned to advance into pivotal clinical studies,' said Anthony Marucci, chief executive of Celldex.

Celldex expects to present new study data in November.

Pfizer Vaccines and Celldex entered into a global agreement to develop and commercialise rindopepimut in April 2008. The cancer vaccine targets the tumour-specific molecule epidermal growth factor receptor variant III (EGFRvIII) in patients with Glioblastoma Multiforme (GBM). In three clinical studies, rindopepimut has met or exceeded all pre-determined safety and efficacy objectives.