Pfizer named as a Platinum Sponsor at Pharma Integrates 2015
The fourth edition of the event takes place on 17–18 November in London, UK
Life Sciences Index has welcomed Pfizer to the upcoming Pharma Integrates 2015 event, which takes place on 17–18 November in London, UK, as a Platinum Sponsor.
Commenting on the announcement, Tommy Dolan, Vice President, Drug Product Design and Supply Worldwide R&D, Pfizer, said: 'We believe that cross-industry engagement, discussion and debate is absolutely critical to ensuring that we have an effective healthcare system.
'At Pfizer, we are committed to collaborating with other companies, academia and the NHS to ensure that we can get innovative medicines to patients faster.'
As a high-profile contributor to the conference, Pfizer will take part in three debate-led sessions: 'Optimising the Product-Performance Model' and 'The TransCelerate Debate' on Day One; and 'Accelerating Product Development: From Innovation to Commercialisation' on Day Two.
Adding to the 65 top-tier speakers from a wide variety of pharmaceutical disciplines, Pfizer joins an exciting line-up of stakeholders and participants for the fourth edition of Pharma Integrates.
Offering a unique opportunity to get involved, discuss current issues and challenge established pharmaceutical thinking, there is no other event like Pharma Integrates.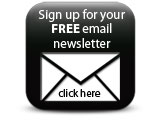 Don't miss this chance to join the debate and shape pharma's future. Click on the links to view the Pharma Integrates 2015 agenda and speakers.
Companies