Pfizer signs clinical development agreements with Parexel and Icon
Partnerships will enable Pfizer to focus on clinical trial design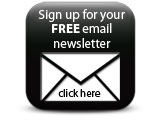 US drugmaker Pfizer has signed agreements with Parexel, based in Boston, and Icon of Dublin, Ireland to provide clinical development services.

Under its agreement, Parexel will provide Pfizer with a range of clinical development services in a five-year agreement.

Commenting on the agreement, Josef von Rickenbach, chairman and chief executive of Parexel, said: 'We are focused on applying best-practice operational models, supported by a combination of our eClinical solutions and clinical processes, to help Pfizer reduce the time and cost of development. Leveraging our global resources and worldwide technology infrastructure, we can enable more effective information flow and improve data access, which results in greater visibility into trials – and ultimately in better decision making.'

Parexel's approach to strategic partnering focuses on assisting biopharmaceutical companies in reducing fixed costs, shortening development times, and speeding delivery of safe and effective treatments to market.

Under the partnership agreement with Icon, Pfizer will retain scientific ownership of the clinical development process, and maintain strict oversight and quality standards relating to patient safety and regulatory compliance.

Icon will be involved in programme initiation and management; site and country feasibility; data management and reporting set-up; programme study drug logistics; scientific and medical communications; and quality assurance.

Peter Gray, ceo at Icon said: 'Today's announcement is another significant indicator of Icon's ability to partner with major companies in helping them transform their drug development model and validates the investments that we are making to capitalise on the changing market environment.'

Pfizer says the new partnerhips are part of its comprehensive programme of change in r&d to 'sharpen research focus, deliver differentiated innovation, and create a more flexible cost base through external partnerships for certain r&d services'.

To be fully implemented over an 18–24 month period, the partnerships will enable Pfizer to focus internally on its core capability in clinical trial design, while leveraging the strengths and scale of Parexel and Icon to implement clinical development programmes with greater efficiency and rigour.


Companies