Pfizer takes minority interest in AM-Pharma
Secures option to buy company based on Phase II trial results for recombinant human alkaline phosphatase
Pfizer has taken a minority equity interest in AM-Pharma, a privately held Dutch biopharmaceutical company focused on the development of recombinant human Alkaline Phosphatase (recAP) for inflammatory diseases. The US pharmaceutical company has also secured an exclusive option to acquire the company upon completion of a Phase II trial of recAP in the treatment of Acute Kidney Injury (AKI) related to sepsis. No drugs are currently approved for this condition and the only treatment option is dialysis and supportive care. Results from the current trial are expected in the second half of 2016.
Under the terms of the agreement, Pfizer has made an upfront payment of US$87.5m to AM-Pharma, with additional potential payments of up to $512.5m upon option exercise and potential launch of any product that may result from this agreement.
Mikael Dolsten, President, Worldwide Research and Development at Pfizer, said: 'Pfizer is committed to advancing the science to address the high unmet medical need in Acute Kidney Injury.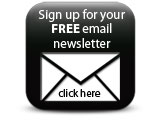 'Clinical data for recAP show the potential to uniquely address Acute Kidney Injury in the setting of sepsis, and we look forward to working with our partners at AM-Pharma as we aim to accelerate the development of recAP into a potential first-in-class treatment for patients.'
Companies