Pfizer to buy cancer drug company Medivation in $14 billion deal
The deal will transform Pfizer into a leading developer of cancer drugs
Pfizer is paying around $14 billion for Medivation
US drugmaker Pfizer is to purchase cancer drug specialist Medivation for about $14 billion.
The San Francisco-based biopharmaceutical company produces the prostate cancer treatment Xtandi.
In addition to Xtandi, which was approved by the US FDA in 2012 and has reported worldwide sales of $2.2bn in the past four quarters, Medivation has a breast cancer treatment under development.
Xtandi will complement Pfizer's breast cancer treatment Ibrance.
The Boards of Directors of both companies have unanimously approved the merger.
'The proposed acquisition of Medivation is expected to immediately accelerate revenue growth and drive overall earnings growth potential for Pfizer,' said Ian Read, Chairman and Chief Executive of Pfizer.
He said Medivation would strengthen Pfizer's Innovative Health business and 'accelerate its pathway to a leadership position in oncology, one of our key focus areas, which we believe will drive greater growth and scale of that business over the long-term'.
Xtandi (enzalutamide) is an androgen receptor inhibitor that blocks multiple steps in the androgen receptor signalling pathway within the tumour cell.
Medivation entered an agreement in 2009 with Astellas Pharma to develop Xtandi globally and sell it jointly in the US.
The two firms have built a robust development programme for Xtandi, including two Phase III studies in non-metastatic prostate cancer and another Phase III study in hormone-sensitive prostate cancer.
The deal will transform Pfizer into a leading oncology company
Xtandi is also being further developed in Phase II studies for the potential treatment of advanced breast cancer and hepatocellular carcinoma.
Medivation's late-stage oncology pipeline includes two development-stage oncology assets, talazoparib and pidilizumab.
Talazoparib is currently in a Phase III study for the treatment of BRCA-mutated breast cancer.
Pidilizumab is an immune-oncology (IO) asset being developed for large B-cell lymphoma and other haematologic malignancies and has the potential to be combined with Prizer's IO therapies.
'We believe the combination with Pfizer is the right next step in our growth trajectory,' said David Hung, founder, president and CEO of Medivation.
Albert Bourla, Group President, Pfizer Innovative Health, said the deal would 'transform Pfizer into a leading oncology company'.
'Ibrance and Xtandi are anchor brands in breast and prostate cancer respectively, giving Pfizer leadership in two hormone-driven cancers,' he said.
'Similar to Ibrance in the breast cancer setting, Xtandi is being explored for its potential to move from metastatic prostate cancer to treat earlier stages of non-metastatic prostate cancer.'
He also said that Medivation 'adds commercial scale to better compete with other top tier oncology companies in advance of the potential emergence of Pfizer's IO pipeline expected in the next few years'.
Under the terms of the transaction, a subsidiary of Pfizer will make a cash offer for all of the outstanding shares of Medivation common stock for $81.50 per share.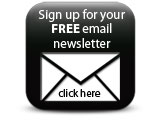 Pfizer expects to complete the deal in the third or fourth quarter.
Companies