Pfizer to shut Sandwich, Kent site
Part of reorganisation of r&d function worldwide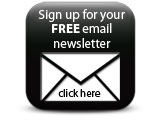 US pharmaceuticals group Pfizer is to close its research and development facility in Sandwich, Kent, UK, which employs 2,400 people.

Pfizer said the majority of people would be made redundant over the next 18 months to two years, but it hopes to transfer 'several hundred' staff to other sites or other companies doing work for Pfizer.

UK business secretary Vince Cable said the decision was 'extremely disappointing'.

'The company has been clear that this decision was part of its global programme of change and not based on a judgement of the UK as a location for pharmaceutical research,' he said.

Cable added that he would be meeting Pfizer, other companies and local representatives 'as a matter of urgency to discuss innovative ideas for continuing r&d activities in this very well-equipped facility'.

The company closed its manufacturing operations in Sandwich in 2007.

The current operation carries out research and development on allergy and respiratory drugs.

In addition to the exit from Sandwich, Pfizer said selected resources would move from Groton, CT, US to Cambridge, MA and certain functions would be outsourced.

Additionally, the firm plans to enhance its presence in Cambridge, MA to complement research teams in other hubs such as San Francisco, New York, La Jolla and Cambridge, UK.

Pfizer's chief executive Ian Read said the moves are part of the reorganisation of the firm's r&d capacity across the world.

He said the aim was to provide a 'greater degree of certainty and a more clearly defined path' for the firm to achieve its 2012 financial targets.

'Key steps in this process include greater focus in disease areas of greatest scientific, medical and commercial opportunity, a realigned global r&d footprint to increase our presence in key biomedical innovation hubs, and an increased level of outsourcing for services that do not drive competitive advantage for Pfizer,' he added.

'Furthermore, we plan to enhance internal programmes that are designed to strengthen pipeline delivery and differentiated innovation. As a result of these actions, we expect to reduce adjusted r&d expenses to between approximately $6.5 to $7.0bn in 2012 compared with our previous target of $8.0 to $8.5bn.'

The announcement was made as Pfizer reported its financial results for the full-year 2010. Revenues were US$67.8bn, up 36% compared with $50bn in 2009. The figures were favourably impacted by $18.1bn, or 37%, from legacy Wyeth products, and by $1.1bn, or 2%, due to foreign exchange rates, Pfizer said.

US revenues were $29bn, an increase of 34% compared with full-year 2009. International revenues grew 37% to $38.8bn, an increase of 37%, which reflected 33% operational growth and a 4% favourable impact of foreign exchange rates. US revenues represented 43% and international revenues 57% of total revenues for full-year 2010.

For the full-year 2010, Pfizer posted a net income of $8.3bn, a fall of 4%, compared with $8.6bn in 2009.

Read said he was pleased with a 'solid financial performance' despite continued challenging market conditions.


Companies