Pharmaceutical market in Taiwan to reach US$8.2bn by 2020, says new report
Driven by ageing population and universal healthcare system
Taiwan's ageing population and universal healthcare system are key factors driving growth in the country's healthcare sector, with its pharmaceutical market set to rise from US$5.7bn in 2013 to $8.2bn in 2020 and the medical devices market from $2.2bn to $3.1bn, according to a new report from research and consulting firm GlobalData.
The company's latest report, CountryFocus: Healthcare, Regulatory and Reimbursement Landscape – Republic of China (Taiwan), states that with universal healthcare coverage the National Health Insurance Administration is the largest purchaser of pharmaceuticals in the country.
'The medical devices sector in Taiwan is one of the largest markets in Asia, due to the increasing elderly population and subsequent rise in demand for healthcare products and services,' says Joshua Owide, GlobalData's Director of Healthcare Industry Dynamics.
'Between 2014 and 2020, the country's elderly population is expected to grow at a compound annual growth rate (CAGR) of 5%, as Taiwan's post-war baby boomers reach retirement age. As a result, care and welfare of this demographic will become an increasingly important part of government policy.'
GlobalData says an income tax reduction, efficient patent system and harmonised clinical trial process, have also provided incentives for new pharmaceutical companies to establish themselves in Taiwan. Nevertheless, the Office of the US Trade Representative estimates that pharmaceutical prices in Taiwan cost on average 28% less than equivalent products in the US.
Owide adds: 'Taiwan's Global Budget Payment System was implemented in 2002, following which the price of National Health Insurance-funded drugs decreased seven times, which had an impact on both domestic companies and their foreign counterparts.
'While continual price cuts are a major challenge for the growth of its pharmaceutical market, and diplomatic tensions with China remain a risk factor, Taiwan's healthcare industry looks to be in good shape going forward.'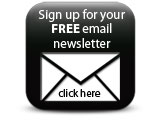 The report provides information on the healthcare, regulatory, and reimbursement landscape in the Republic of China (Taiwan). It als includes details about the pharmaceutical and medical device sectors, comprising market size, segmentation, and key drivers and barriers, as well as profiles and SWOT analyses of the major players in Taiwan's pharmaceutical market.
Companies