Pharmaceutical market in Vietnam to reach US$8bn by 2020, forecasts report
Foreign pharmaceutical companies dominate the market
The Vietnamese pharmaceutical market is set to increase in value by US$5bn over the next six years, reaching a net worth of $8bn by 2020 and representing a Compound Annual Growth Rate (CAGR) of 15.4%, says research and consulting firm GlobalData.
The company's CountryFocus: Healthcare, Regulatory and Reimbursement Landscape – Vietnam report says the scarcity of low-priced generic drugs, combined with a belief among Vietnamese doctors that patent-protected branded drugs are more effective, means that foreign pharmaceutical companies dominate the market and are able to maintain premium revenue.
In 2005, innovator drug prices in Vietnam were 8.3 times higher than international reference prices. Although 2009 saw the Vietnamese government introduce the New Health Insurance Law for universal coverage by 2020, as well as make it a legal requirement for all of its pharmaceutical production facilities to operate with Good Manufacturing Practice certificates, prospects for generic and locally-manufactured drugs remain limited.
Joshua Owide, GlobalData's Director of Healthcare Industry Dynamics, says: 'A preoccupation with generic drugs and low investment in research and development means that domestic pharmaceutical companies are at a distinct disadvantage when competing against imports from multinationals.'
This is in spite of the fact that Vietnam is one of the fastest growing economies in the Southeast Asia region, with its Gross Domestic Product (GDP) having increased significantly in value from $101.6bn in 2008 to an estimated $170.6bn in 2013.
The Drug Administration of Vietnam issues a new drug registration within 180 days of an application being submitted. This makes the process much quicker than in the US and UK, although it is in line with other countries in Southeast Asia.
However, there are some obstacles that pharmaceutical manufacturers must face when launching new products into Vietnam's pharmaceutical marketplace.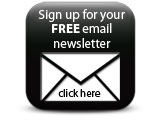 Owide explained: 'While the time taken to evaluate new and generic drug approvals is shorter than in developed countries, the application submission procedure is rigorous. Extra documentation is required, as is the mandatory submission of certain data in Vietnamese. This makes it more difficult for new products to enter this arena and will subsequently hinder any further market growth over the forecast period.'
Companies