Pharmaceutical production line specialist joins Travtec
To strengthen the company's sales and technical support service
Jake Barnes
UK-based pharmaceutical coding and product handling specialist Travtec has appointed Jake Barnes as Technical Sales Manager.
A trained mechanical-biased engineer, Barnes has extensive experience of the pharmaceutical sector, including the design, installation and validation of new production and packing lines, having spent more than 12 years with Catalent Pharma Solutions and Cardinal Health in a variety of engineering and project roles.
He joins Travtec to strengthen the company's sales and technical support service, developing tailored coding and verification solutions.
'We are delighted to welcome Jake to Travtec,' said Managing Director Harry Thomason.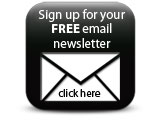 'His in-depth knowledge in areas such as track and trace and validation will be invaluable to help develop systems to meet the specific needs of our pharmaceutical customers, and this has particular relevance with the requirements of the forthcoming Falsified Medicines Directive.'
Companies