Pharmaceutical trends and the role of MES
Contract Manufacturing | Equipment
With trends in the pharmaceutical industry continuously evolving, manufacturers are under increasing pressure to keep pace and adapt their operations to meet changing needs
In this article, Christian Fortunel, Vice President of LZ Lifescience, discusses today's most significant market trends, including continuous manufacturing, the increased demand for individualised medicines, patient-centricity and globalisation, as well as FDA's focus on quality, and addresses the advantages that manufacturing execution systems (MES) bring in meeting the complexities of these developments.
The demand for MES in changing times
In today's intense economic conditions, spiralling overheads are compelling manufacturers to optimise their production processes, leading to a demand for new approaches that can improve efficiency and better utilise expensive resources. As the industry evolves and the complexity of managing drug manufacturing programmes increases, MES technology has also advanced at considerable speed and come a long way in terms of functionality and flexibility.
MES solutions enable manufacturers to plan, direct, track and analyse every stage of their operations. Today, these systems provide real-time management capabilities, full support to replace paper documents with electronic documentation (electronic batch records [EBRs] and electronic logbooks), and seamless integration with enterprise resource planning (ERP) and automation systems. They also offer compatibility with multiple plug-in applications, meaning they can accommodate the most complex workflows into their design, while contributing new levels of adaptability through modularity and off-the-shelf configuration. MES technology is equipping manufacturers with comprehensive data to help with proper recipe management and electronic batch processing recording, reducing the risk of production issues and, most importantly, improving product quality.
Emerging trends
MES will need to continue to adapt to the changing ways in which drugs are being developed and delivered. There are several prominent trends in today's climate that are likely to have a significant impact on manufacturing processes and the MES solutions that support them for information processing.
Integrated continuous manufacturing: Integrated continuous manufacturing (ICM) facilitates the on-demand production of pharmaceuticals, bringing advantages in product lead times, consistent product quality (through continuous monitoring of quality attributes and parametric release), as well as the reduced manual handling of products that allows for better process control. It offers the ultimate approach to lean manufacturing by producing finished dosage forms from raw chemical ingredients through a fully automated, integrated continuous process. Other advantages include low process cycle times, reduced operating costs, more flexible operation, high equipment utilisation rates and reduced inventory and storage needs. The adoption of ICM offers better targeting of smaller populations, as well as improved response to epidemics.
Individualised medicine: Pharmaceutical companies are investing millions in new treatments, known as individualised or personalised medicines, which rely on advances in genomics and big data to target specific types of cancer or other diseases affecting small patient populations. At the extreme, remedies are targeting individual patients based on their particular impediments, which results from taking samples from their bodies or measuring their individual properties. A good example would be the development of joints or implants that are specifically designed to fit individual patients based on 3D scanning procedures.
Integration of the patient: Today's patients are better informed about their health and the medicines they are using than ever before, thanks to the vast amount of information available online and the direct marketing done by pharmaceutical companies. The patient experience is increasingly being recognised and patient-centricity has become a key focus. As a result, greater involvement of patients is now being sought in clinical trials, especially when it comes to planning and design, with patient monitoring data being fed back to pharmaceutical companies in real-time. Giving patients an active role is not only improving recruitment rates and reducing costs, it's also speeding up the path to market. Additionally, the upcoming technological revolution under the name of the Internet of Things (IoT) is leading the explosion of start-ups ready to take advantage of tiny, low power, low cost sensors to measure patient information to prevent or quickly react to the occurrence of accidents or diseases.
Counterfeiting protection: Increasing concern surrounding counterfeit drugs entering the supply chain has resulted in the adoption of global track and trace regulations to protect patient safety and ensure product integrity. By 2018, most of the global drug supply will fall under some type of serialisation requirement. The US Drug Supply Chain Act (DSCSA), the EU Falsified Medicine Directive (EUFMD) and other global regulations mean that manufacturers are now in the process of ensuring compliance and adding new technologies and more resource to manage the additional administrative burden. The addition of barcodes and serialisation numbers, as well as the incorporation of RFID tags inside packaging equipment, are all measures that are being taken to improve the quality of traceability and tracking.
Mergers and acquisitions (M&A): Given the cost of bringing new drugs to market and the difficulties in developing new blockbusters, the industry has witnessed extraordinary levels of consolidation. This has been driven by companies' vested interests in diversifying their pipelines and making operations more efficient by focusing on core competencies. A low-interest financial climate and a changing US regulatory environment are likely to maintain the appeal of M&A.
As well as impacting pharma and biotech companies, consolidation is also prevalent within the contract development and manufacturing (CDMO) landscape, with key drivers including the need to expand capabilities and services to offer a one-stop-shop provider model, as well as geographic reach.
Product lifecycle management: Product lifecycle management (PLM) is the capability to leverage product information throughout a product's lifecycle to gain efficiency from a single source of accurate, complete and timely product-focused data. Similar to concepts of "Design for Manufacturability" in discrete industries, many organisations want to integrate manufacturing operations in the drug product development phase. If cultural perspectives and varying good manufacturing practice (GMP) requirements are still key obstacles, the maturity of MES and PLM solutions makes it much more feasible to integrate information across the drug lifecycle into a single framework.
Demand for better outcomes: The pressure to achieve better outcomes from new drugs requires more patient screening, leading to smaller patient populations. This trend demands better connectivity to patients through various means, such as electronic patient reported outcomes (ePRO) devices, apps and web connectivity. It is realistic to imagine a time when the drug product may be slaved to medical devices that measure patient characteristics and determine the proper drug product, dosage and delivery mechanism to be applied.
FDA's focus on product quality: With the publication of its draft guidance on the "Submission of Quality Metrics Data" to the industry, FDA is clearly demonstrating that it, rightly so, intends to focus on product quality "at the expense" of compliance with GMP regulation. A good illustration of how product quality can be achieved without regulation is the open source software movement. Some of the most robust products in the industry (Linux) are open source products that are developed by a community of people in a distributed fashion without addressing any formal validation requirements. The pride of developers associated with developing and publishing quality code appears to be the key driver. The new FDA focus, which encourages the use of automated tools, should help the industry to move in the direction it has wanted to for some time.
How MES technology is addressing the need to manage new complexities Pharmaceutical manufacturers are operating in an increasingly competitive and fast-moving environment. The aforementioned trends are creating new pressures that can be addressed through the use of the right technology. MES technology is overcoming many of these complex challenges by providing real-time visibility, therefore enabling better understanding of processes, faster resolution of issues and better decision making owing to up-to-date data being readily available.
Globalisation has created the need to replicate information, create transparency, streamline and standardise processes across multiple sites. Globally connecting plants and systems via MES technology provides manufacturers with the visibility and flexibility they need to respond to global changes in market demand, and scale operations accordingly. This eliminates the potential for over-production, while helping companies to meet increases in demand as they arise.
The growing trend towards M&A is creating larger networks of manufacturing plants, which, in turn, is leading to a requirement for improved corporate-level visibility into site-level operations. Cloud-based MES technologies now offer the possibility to provide enterprise-wide visibility and distribution of information, regardless of geographic location.
Individualised medicine and the proliferation of companies targeting therapies for smaller patient populations means that manufacturing systems must be flexible enough to accommodate frequent line or product changeovers without negatively impacting compliance. MES technology is helping manufacturers to optimise development, resource planning and supply chain efficiency when adapting their operations to meet the needs of smaller batch production.
Traditional manufacturing systems have been designed with the ability to perform set processes and requirements in mind. Today, MES technologies allow manufacturers to adapt quickly to changing needs, which is highly beneficial at a time when ICM and PLM capabilities are becoming increasingly fundamental to manufacturing processes. MES can help companies to monitor and overcome quality issues in real-time, reduce waste and ensure the fastest product development strategy based on a company's unique objectives and needs.
Evolving regulatory guidelines, particularly those related to serialisation and track-and-trace requirements, are making compliance difficult to achieve using manual systems. The need to assign unique identifiers to each individual finished product packaging entity demands that automation be used to address production rate constraints and information management requirements.
Additionally, the need to make that information available across the industry implies some level of integration to a central repository that only automation can address. Although serialisation solutions can be deployed on their own, its integration with MES provides an opportunity to focus on product quality that is consistent with FDA's new focus.
MES technology is helping manufacturers to reduce cycle times and achieve cost savings (production does not continue when critical issues are encountered), whereas the opportunity to improve planning activities is also resulting in improved utilisation of equipment. These systems also automate many manual documentation tasks, thereby eliminating related deviations and achieving better compliance. They are also removing calculation and review tasks that ordinarily would require considerable manual effort.
Additionally, the move towards web-based MES solutions is making it easier to support production operations and real-time activities. HTML5 support now enables organisations to access MES across a range of digital devices, including tablets and smartphones, with ease. This makes it a lot easier to migrate manual processes to the electronic world as the need to deploy expensive infrastructures no longer exists; all is needed is a wireless network, which is often already in place. The device proliferation also simplifies real-time involvement in the process, making all parties aware of what is happening at any given time. Although planning needs to remain a cornerstone of GMP, being aware of issues as they occur provides a level of understanding that often cannot be achieved after the fact, thus leading to better decision making.
Although some manufacturers are still wary about the associated challenges that go together with implementing a new system, breaking the project down into phases, starting with the functionality that will provide the biggest return, can make the whole process much more approachable. Indeed, once the organisation has created a success story and brought all its stakeholders on board, it's easier to define the scope of the remaining areas.
The Internet of Things (IOT)
The IoT offers an unprecedented way to connect devices within a manufacturing facility, as well as creating connectivity with patients and suppliers. Although today's MES solutions focus exclusively on the manufacture of drugs inside the facility, we can expect MES to provide functionality to integrate patient related information with the manufacturing environment. Similar to the way clinical supplies are replenished when Interactive Voice Response (IVR) systems provide inventory consumption information back to the drug company, it's logical to think that, in the near future, production runs will be triggered by the distributor's warehouses or pharmacies themselves.
MES applications offer a highly agile architecture, meaning that they can merge seamlessly in a connected world and easily support the integration of information from a multitude of sources. IoT will provide an opportunity to measure every aspect of the production environment and enable a better understanding of manufacturing process performance, in line with the quality metrics focus of the FDA. Additional benefits will come from an enhanced ability to predict maintenance and prevent costly breakdowns, thus leading to increased resource utilisation. In the end, we can expect MES solutions to manage larger and larger amounts of information and perform more real-time data analytics functions, which directly manage the performance of the plant.
Look to the future
Increasing complexity and the pressure to seamlessly adapt to evolving trends will resonate with every manufacturer. For those looking to harness the benefits of an MES system, they need to do so with a vision of what their business needs are, as well as a clear understanding of their individual manufacturing requirements. This will enable an MES solution to be designed that meets a manufacturer's current needs, while also preparing them for the future.
Today, the emergence of cloud-based systems makes MES much more accessible to smaller pharmaceutical manufacturers, while maintaining the same high level of security and regulatory compliance mandated by the industry. However, while compliance is a significant consideration, FDA's Quality Metric Initiative is forcing small-to-medium size companies to deploy MES to drive quality, rather than focusing solely on achieving compliance.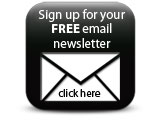 For all organisations, implementing an MES system will play a major role in supporting quality metrics reporting. At the same time, they hold the potential to bring connectivity, global visibility, advanced quality control and optimisation to manufacturing processes.
Companies