Pharmstandard OJSC acquires Bever Pharmaceutical
Aim is to secure long-term fixed-cost supply of critical APIs
Leading Russian pharmaceutical manufacturer Pharmstandard OJSC has acquired 100% of the share capital of Bever Pharmaceutical, of Singapore, for a total of US$590m. The transaction is expected to be completed by the end of December 2013.
Pharmstandard's purpose in acquiring the company includes securing a long-term fixed-cost supply of critical active pharmaceutical ingredients for two flagship OTC brands, Arbidol and Aphobazolum, as well as significantly increasing the its profitability.
It is expected that Bever will be included in a proposed spin-off of the Pharmastandard's branded over-the-counter business.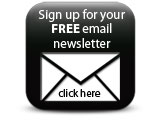 Prior to the acquisition Bever was 100% controlled by Bristley Enterprises, owned by Dr Alexander Shuster. Upon completion, Bristley will become the Pharmstandard's second largest shareholder with a stake of approximately 18.74%.
Companies