Phosphagenics licenses TPM technology to Agila in India
Will receive undisclosed royalties based on net sales of new injectable antibiotic product
Australian drug delivery technology company Phosphagenics has licensed its Targeted Penetration Matrix (TPM) technology to an Indian pharmaceutical firm.
Agila Specialties Private (Agila), a subsidiary of Strides Arcolab, is to license the TPM platform to develop an injectable antibiotic product.
Under the terms of the exclusive agreement, Agila takes responsibility for the costs of developing and commercialising the product.
Phosphagenics will receive an upfront payment and undisclosed royalties based on net sales.
The company has not revealed the value of the contract but the antibiotic injectables market is worth several billion dollars annually.
'This will be the first time TPM will be used in an injectable formulation,' said Phosphagenics' CEO Dr Esra Ogru.
'Strides and its subsidiary, Agila, have state-of-the-art manufacturing capabilities and have had tremendous success in bringing new products to market.'
Agila claims to have the largest steriles capacities in India and among the largest freeze drying capacities in the world. It has nine manufacturing facilities worldwide.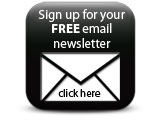 The company develops products for key therapeutic markets targeting anti-infectives, oncology, central nervous system (CNS), gastro-intestinal (GI), ophthalmics and peptides.
Companies