Pipeline drug offers treatment for platinum-resistant ovarian cancer
The drug could solve a major problem for platinum-resistant recurrent ovarian cancer patients and represent a victory for the precision medicine movement
Mirvetuximab soravtansine, a drug currently being trialled by ImmunoGen, has the potential to solve a major unmet medical need for patients with platinum-resistant ovarian cancer, according to research and consulting firm GlobalData.
As explored in the company's latest ovarian cancer report, once a patient becomes resistant to platinum-based chemotherapy regimens, the efficacy and duration of response with current treatment options are limited and demonstrate modest activity at best.
Mirvetuximab soravtansine is an anti-body drug conjugate that selectively targets cells expressing FRA, then delivers its cytotoxic payload to kill cells.
"Unlike previous folate receptor alpha (FRA) FRA antibodies, ImmunoGen's asset doesn't solely rely on a patient's immune system to kill cancer cells," Marc Hansel, Senior Healthcare Analyst for GlobalData, explains.
"This small detail is important, especially in heavily-treated patients whose immune systems can be compromised due to previous drug treatments and their overall health status."
"Furthermore, the FRA pathway is not important for ovarian cancer cell survival, so even if it is blocked, the cancer still grows."
ImmunoGen's long-term growth prospects in the ovarian cancer space are bolstered by early stage investigations looking to improve single agent mirvetuximab soravtansine's activity by combining it with:
Roche/Genentech's approved ovarian cancer angiogenesis inhibitor, Avastin (bevacizumab);
Merck's immune checkpoint inhibitor, Keytruda (pembrolizumab);
The first-line standard of care chemotherapy, carboplatin;
Pegylated liposomal doxorubicin.
These combinations are anticipated to have increased efficacy compared to the single agent regimen. This firmly entrench mirvetuximab soravtansine earlier in the treatment paradigm.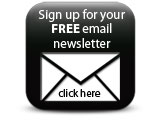 "The future is bright for ImmunoGen's novel antibody-drug conjugate, which could solve a major problem for platinum-resistant recurrent ovarian cancer patients," said Hansel. "It could also represent a major victory for the precision medicine movement."
Companies