Platinum Press installs new outsert bundling system
Modular system for feeding, stacking and glueing twinserts and multiserts onto bottles turns multiple outserts into a single component
US company Platinum Press (PPI), a healthcare packaging solutions provider that specialises in labels, folding cartons, inserts/outserts and medication guides, has installed a new GluePac outsert bundling system from equipment manufacturer G&K-Vijuk. The modular system can feed, stack and glue twinsets and multiserts, turning multiple outserts into a single component for easy dissemination of important instructions to patients, pharmacists or medical professionals.
Multiple outserts are turned into a single component
The GluePac system consists of a conveyor, two- to four- PA15 folded-leaflet feeders (expandable and configurable to requirements), a glueing unit, and vertical delivery. The servo-driven PA15 feeders are mounted perpendicularly to the conveyor and synchronised to precisely advance, rotate (90°), and feed outserts in proper order and orientation for bundling.
An optional camera system is available for OCR/pattern matching and bar code reading at the feeding point of each PA15, ensuring correct composition of the sets.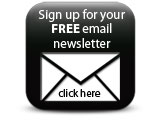 This installation is part of a larger, ongoing expansion at Platinum Press' Oakland, New Jersey facility. The 47,000ft2 manufacturing space provides additional capacity and redundancy of the company's 100,000ft2 headquarters in Grand Prairie, Texas.
Companies