Powder bagging is hygienic and quick
All process modules designed with hygiene in mind
All processing modules have been designed with hygiene in mind
At interpack 2011 in Hall 12, stand D23, Chronos BTH is introducing the next generation of its hygienic filling line, the Chrono-Bag OMLH-Series for hygienic open-mouth bagging applications of powders.
Developed in accordance with EHEDG (European Hygienic Engineering & Design Group) guidelines, all processing modules have been designed with hygiene in mind:
the overall machine design and housing has been improved
floor support legs have been optimised
the bag placer has been redesigned
the machine construction is in sheet metal (open structure), with no hollow bodies
the patented bottom-up filling technology guarantees an accurate powder packing process
The machine also features a closed bag-top transport mechanism, improved cleaning devices, fast changeover times and further minimised dust emission.
The system is available with single or double spout designs for filling 350–600 bags/hour. The bagging system is suitable for all common types of open-mouth bags including gusseted and pinch-bottom bags with bag filling weights of 5–50kg.
The OMLH-Series also offers high flexibility regarding the bag closures including sealing/stitching with or without crêpes, double fold over with glue and single fold over with stitching. Pinch-top closing, square top closing and semi block top bag closing are available.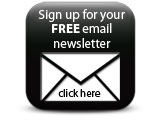 After automatic bag placing to the 'bird beak' filling spout, the bag is filled from the bottom up via a vertical dosing screw thus minimising dust and reducing the aeration of the product. The vertical screw is frequency controlled so that all powdery products can be dosed accurately and quickly. During bag transportation the bag top remains closed, eliminating the risk of product contamination once in the bag. The bag transport system offers free space underneath the bagging conveyor to facilitate good access to the filling machine for quick and easy cleaning.
Companies