Powder flow measurement with Anton Paar rheometers
An MCR rheometer combined with the Powder Cell can simulate and determine powder flow under different conditions and therefore ensures efficient quality control and smooth powder processing
The Powder Cell is the latest addition to Anton Paar's MCT rheometer series
The addition of the new Powder Cell to Anton Paar's renowned MCR rheometer series brings the full array of traditional rheological methods to the field of powder. Now it is possible to simulate and determine powder flow under different conditions. This is important in the field of quality control, but also to investigate dry granular flow, especially in the fluidised or near-fluidised state. An MCR rheometer plus Powder Cell is the perfect combination for true rheological investigations of powders in quality control as well as research and development.
Powder flow measurement
Working with powders creates challenges, particularly when it comes to processing and storage and also intake and predelivery control. Most of these challenges are related to powder flow. Powder flow is influenced by a wide range of factors such as particle size and shape, chemical structure, humidity, temperature, packaging behaviour, static charge, surface morphology, etc. An MCR rheometer combined with the Powder Cell can simulate and determine powder flow under different conditions and therefore ensures efficient quality control and smooth powder processing.
Simplify the complexity
Powders – as a mixture of solids, liquids and gases – are complex. This complexity can be simplified with one value: Cohesion Strength. Cohesion Strength is the internal resistance of the powder to flow. Based on Cohesion Strength it is possible to predict whether the powder will flow through a process smoothly and whether the quality of a powder has changed. The bottom line is that no matter which factor influences a powder, the established Cohesion Strength value will change. This value can easily and exactly be determined with an MCR rheometer and the Powder Cell.
The Powder Cell from Anton Paar delivers reliable and reproducible results by clearing the 'powder memory' with fluidisation. Furthermore an automatic measurement programme ensures results within two minutes and therefore high throughput. The Powder Cell is easy to use. It provides automatically performed calibration and live visualization of the measurements. Operating costs are low and the unique dust protection hood safeguards the operator and the instrument from fine and potentially hazardous powder.
Advanced true powder rheology
More than just an instrument for quality control, the Powder Cell is also a unique instrument for the study of dry granular flows, especially in the fluidised or near-fluidised state. It brings the amazing precision achieved with MCR rheometers to the field of granular media. It not only includes a high-precision pressure-drop device but also enables rotational as well as oscillatory tests in any state of consolidation or fluidisation and any state in between. A further benefit includes the precision Mass Flow Controller, which gathers new data between zero-load and the fluidised state.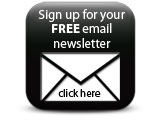 For further information please email info.gb@anton-paar.com.
Companies